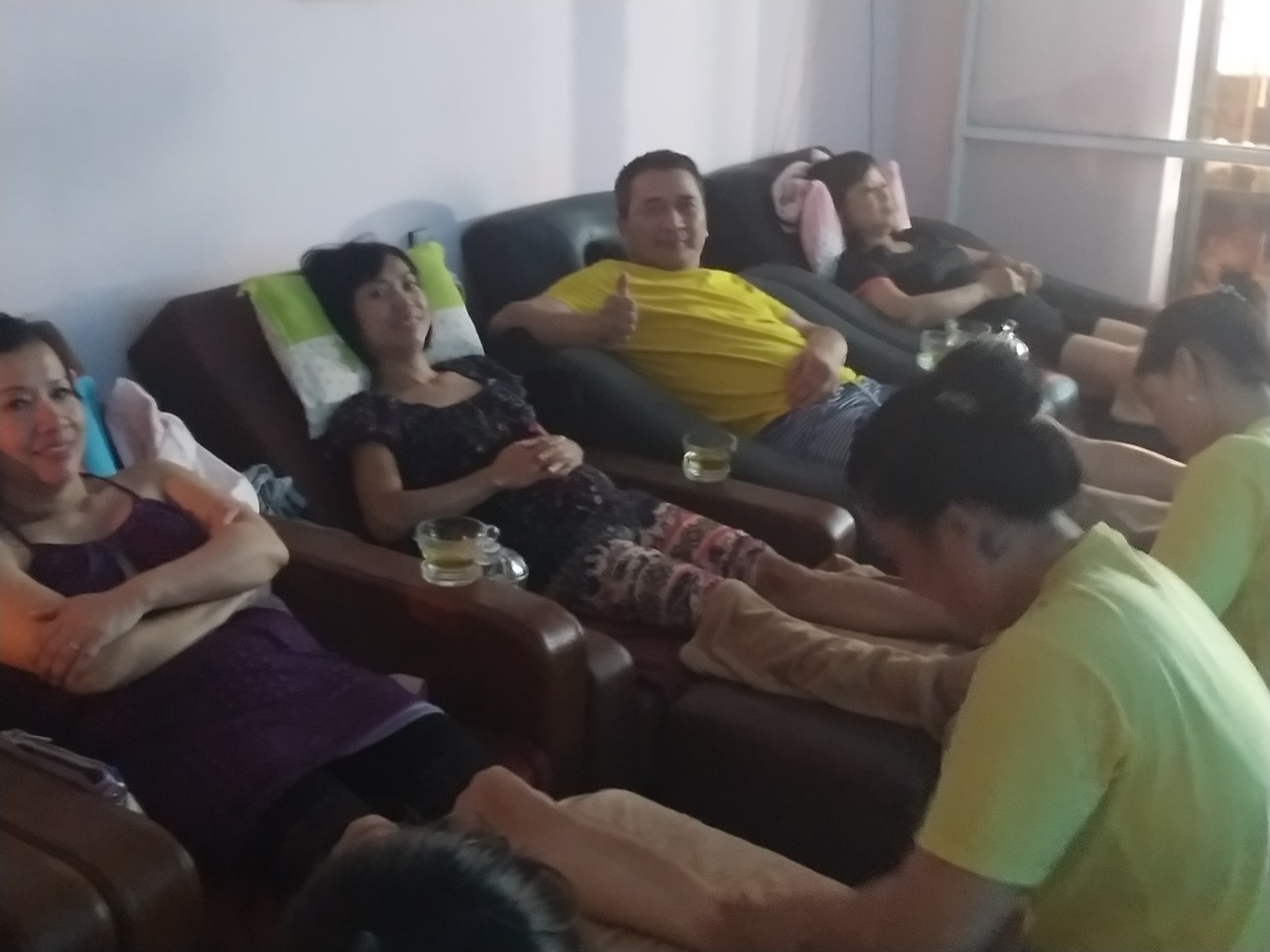 FOOT MASSAGE NAIL & SPA 68
PRESENT DISCOUNT 10-20% LISTED PRICE
From September 6, 2019 to September 28, 2019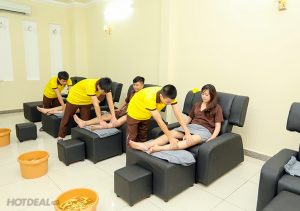 With a scientific treatment process, the service at Nail & Spa 68 Foot Massage Phu Quoc with acupressure style of Medicine combined with hot stone therapy and herbs will help you eliminate fatigue and discomfort. to relaxation and restorative health for the whole body.
"NAIL & SPA 68" MASSAGE – CARE YOUR HEALTH FROM THE LEGS
 
Address: 1 Group 4 Cau Ba Phong, Tran Hung Dao, Cua Lap, Duong To, Phu Quoc, Kien Giang, Vietj Nam.
Phone: 0898101968; 086667 9869
Why Foot Massage?
All organs and parts of the human body have representative areas on their feet. The left foot corresponds to the left half (such as the left eye, left kidney, heart, spleen, anus, hemorrhoids …), the right foot corresponds to the right half (like right eye, right kidney, liver, bile) , appendix …). In each person, there are up to 35km of tubes (intestinal blood vessels, glands …) from large to small, running along all over the body. Most of those tubes are nerves and blood vessels that circulate with every cell. Just a small duct somewhere clogged affects an entire branch or a system. Our feet are the end of the nervous system and the lowest point of the pipes because most of the time human activity is standing or sitting. So our blood has "dregs" that are often left in and easily get stuck here. The massage of acupressure in both feet will disintegrate or disperse the residue, which makes blood easier to circulate and expel.
How to help your body stay healthy and relaxed after sports activities, picnics or stressful working days, in addition to resting at home, many people have sought medical therapies As a physiotherapist at the spa, and come to the foot massage Nail & Spa 68 is an effective solution for you.
Massage 30 minutes, 60 minutes, 90 minutes at Nail & Spa 68:
Treatment and relaxation process at Nail & Spa 68 – foot massage Nail & Spa 68, you will be taken care of and cleaned before going to the steps of the treatment process.
Step 1: Herbal foot bath (Only at Nail & Spa 68)
             Organic foot soak (Only at Nail & Spa 68)
Step 2: Wash your feet with herbs (Only at Nail & Spa 68)
             Foot soak with herbal (Only at Nail & Spa 68
Step 3: Massage acupressure. (This is the main treatment step of Nail & Spa 68 Foot Massage.
The technician with experience, high expertise will bring great experience for tired feet.)
Massage and point the acupuncture. (Best treatment of soi masage- uor best spa therapist serve you with excellent skill to your full lefs)
Step 4: Massage shoulders and back
            Shoulder & back massage
Step 5: Head massage, Relax with cucumber mask
           head masage with fres cucumber mask
Step 6: Relax your back.
            Relaxation
Step 7: Drink relaxing tea.
              Enyoying fresh green tea
To save time for you to be busy or to create the maximum health recovery, you have more time. Nail & Spa 68 will serve you a 60-minute or 120-minute service pack. With each of these precious times we have the right process to bring optimum comfort to our customers.
The technician team of Nail & Spa 68 massage is trained, experienced and hard-working. Besides, our massage cradles are designed in a semi-classical style which is very cozy and luxurious. There are 02 treatment rooms with 5 seats, 03 rooms with 07 massage beds with herbal head-pressing equipment and skin and nail care … convenient for guests to travel in two places with separate space, with 02 space treatment rooms. In addition, with 5 rows of chairs, you can serve male or female customers, individual customers or family members to Nail & Spa 68 Massage to restore your health.
Nail & Spa 68 massage is committed to the best quality of service with reasonable service prices. Besides, visitors to the massage service will be offered a discount with a drink and a fruit.
Come and feel. Nail & Spa 68 massage Phu Quoc is pleased to serve you!