1. Basic facial massage
Treatment of diseases and bad sequelae on modern skin biotechnology combined with natural herbal massage methods will quickly bring you a fresh face skin, completely recover original look. In addition, facial massage helps you maintain your youth.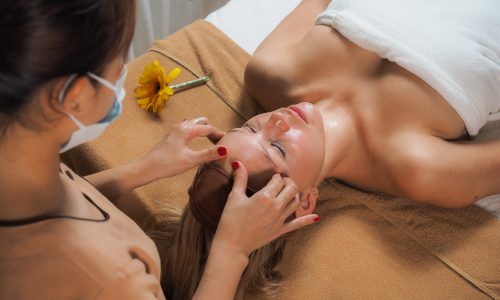 2. Massage with high-tech machines



– Treatment with biotechnology is extremely safe.
– Fast treatment effect and high resilience
– Low cost treatment and 5-star quality.
– Massage method combined with genuine skin care products like Ohui and Shishedo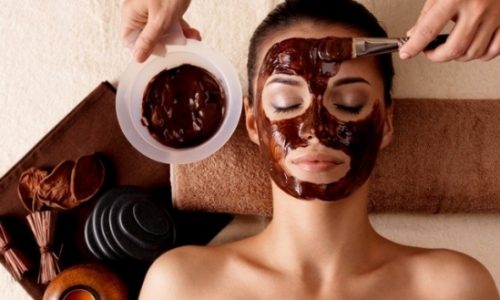 3. Treatment of acne



As an FDA-approved technology for the effectiveness and safety of acne treatment, Nano Skin is arguably the most optimal acne treatment technology available today. Simultaneous combination of 4 advanced technologies: Led light, Nano light, I Peel essence and Oxygen Jet technology in Nano Skin acne treatment gives customers a different experience and complete trust in the brand. fruits after the course.
 Light Nano: Sebum suppression
Thuy Tien Spa uses Nano light of long-pulse high power laser (20ms), with a wavelength of 1.320nm. Ultra-light Nano energy particles impact on acne-prone skin in the dermis to thoroughly kill acne-causing bacteria (P.Acnes), inhibit sebaceous gland activity and control oil secretion on the skin. Thanks to this, rapid improvement of inflammatory and painful acne. On the other hand, dry skin surface will absorb nutrients faster.
Led light: Kill bacteria deep – Prevent scarring
Led light uses the energy of 3 types of monochromatic light to break down the root of acne, located deep inside the dermis, eliminating the origin of producing acne, preventing the spread of acne and the risk of re-acne play. New generation Led light also helps reduce inflammation, swelling, anti-darkening and scarring.
I Peel Essence: Dullness – Skin regeneration
Using concentrated I Peel essence, extract 100% from nature to purify the skin. The essence will penetrate deep into the skin epidermis, removing hard surface horn cells. This nutrient also stimulates cell violence, increases collagen binding and inhibits melanin. As a result, the skin is renewed, the bruises, lightness and pores are tightened.
 Oxygen Jet: Toxic waste – Increases resistance to skin
Oxygen Jet technology provides fresh oxygen and collagen to nourish and regenerate skin. The skin is fully rejuvenated, healthier and more resistant to environmental impacts.