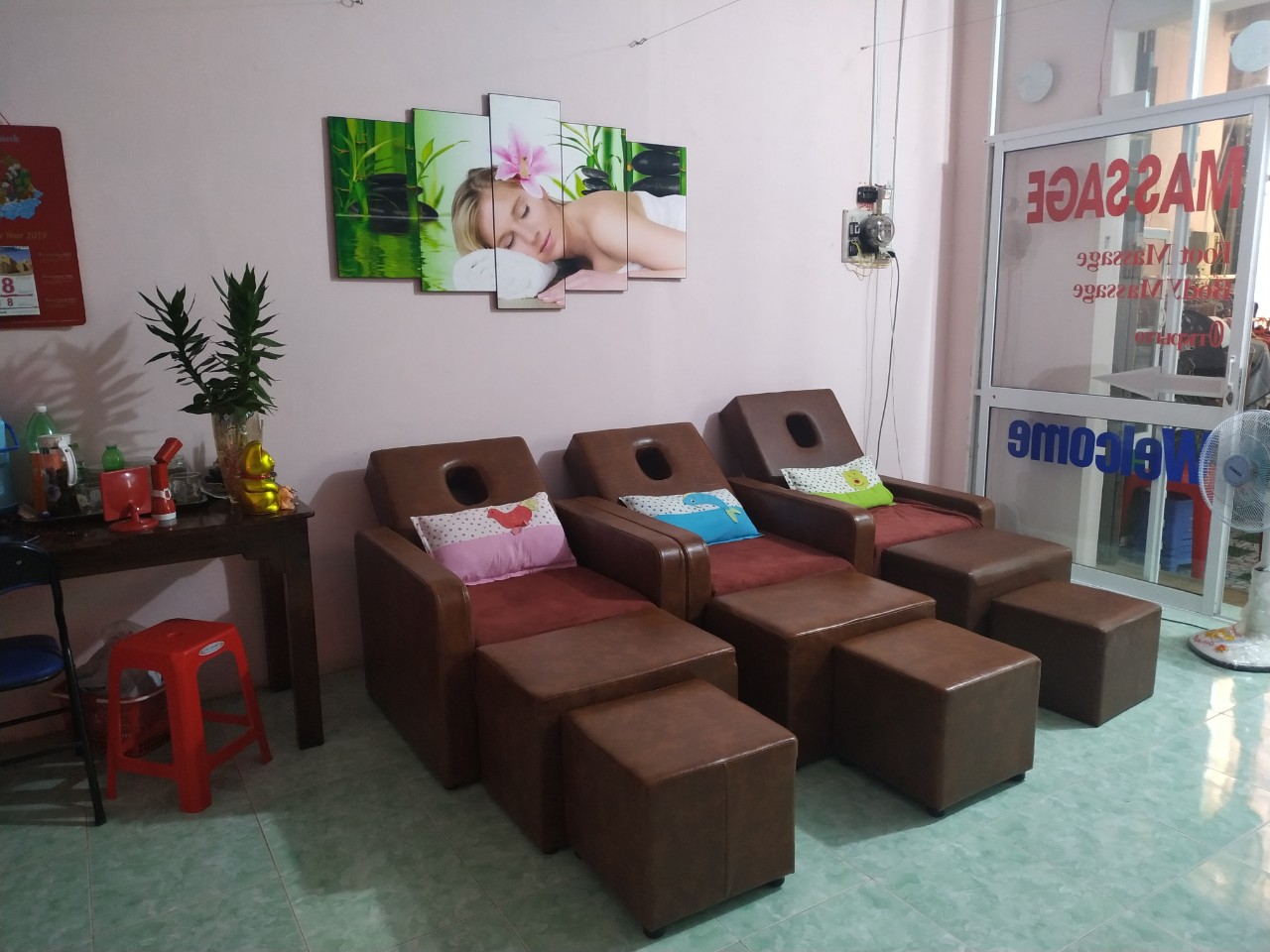 Самым лучшим и популярным спа-салоном в Фукуоке считается Nail & Spa 68. Здесь отдыхающих ждет целый спектр разнообразных процедур: классические и экзотические виды массажа, ароматерапия, коррекция фигуры, антицеллюлитные обертывания, маникюр, педикюр и многое другое. Это место подарит спокойствие и уже через несколько часов пребывания в этом маленьком раю тело посетителей наполнится здоровьем, свежестью, энергией, а душа – умиротворением и счастьем.
Спа-салон Phu Quoc Nail & Spa 68 расположился недалеко от аэропорта Фукуока, около гостиничного комплекса PRAHA Hotel Phu Quoc. Здесь посетителей ждет: приветливый персонал, звуки спокойной музыки, экзотические ароматы эфирных масел и достаточно приемлемые цены. Весь персонал – это квалифицированные специалисты с многолетним опытом работы, поэтому в качестве услуг можно не сомневаться.
Также Спа-салон Phu Quoc Nail & Spa 68 специализируется на свадебных мероприятиях. Здесь к услугам невест предлагается целый спектр процедур, направленный на подготовку к торжественному мероприятию. В них входит: макияж, праздничная прическа, маникюр и педикюр.
basic information
Nail & Spa 68 is considered the best and most popular spa in Fukuoka. Here, a whole range of various procedures awaits vacationers: classic and exotic types of massage, aromatherapy, body shaping, anti-cellulite wraps, manicures, pedicures and much more. This place will give peace and after only a few hours in this small paradise, the body of visitors will be filled with health, freshness, energy, and the soul with peace and happiness.
Phu Quoc Nail & Spa 68 is located near Fukuoka Airport, next to the PRAHA Hotel Phu Quoc. Here visitors will find: friendly staff, the sounds of calm music, exotic aromas of essential oils and reasonably reasonable prices. All personnel are qualified specialists with many years of experience, so there is no doubt about the quality of services.
Phu Quoc Nail & Spa 68 also specializes in wedding events. Here, brides are offered a whole range of procedures aimed at preparing for the solemn event. They include: makeup, festive hairstyle, manicure and pedicure.