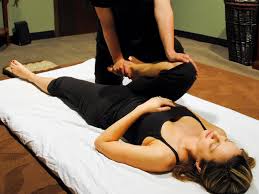 Где вы хотите пойти на массаж в Фукуок?
Фукуок, помимо отелей и курортов, также пользуется популярностью у многих туристов. Хотите найти место для массажа в Фукуок? Здесь находится лучший спа-центр на жемчужном острове, который оценили путешественники по всему миру.
Жемчужный остров Фукуок – это курортный рай. Так что тот факт, что многие люди приходят сюда, чтобы отдохнуть, расслабиться и снять стресс, очевиден. Многие отели и курорты предлагают профессиональные и стильные курорты на самом большом острове во Вьетнаме. Рядом с центром есть несколько спа-салонов, которые можно легко найти. Если вы ищете массаж в Phu Quoc, вы можете посетить адрес ниже.
Я также всегда говорил, что это здоровый массаж на Фукуоке.
1.Nail & Spa 68
Адрес: 3/1 Группа 4 Мост Кау Ба Фонг, Куа Лап, Чан Хунг Дао, Дуонг то, Фу Куок.
Это популярный, простой и небольшой спа-центр, расположенный на знаменитой улице Тран Ханг Дао. Как один из курортов, который предлагает массаж, медицинское обслуживание и услуги красоты, высоко ценится многими путешественниками. Вы также можете сделать маникюр здесь. Дружелюбный, профессиональный, доступный персонал. Массаж здесь иностранным туристам лучше оценить как в Дананге, так и в Хойане. Вы должны прийти сюда группами и попробовать тайский массаж.
Является ли спа-центр популярным и прекрасным. 90-минутный массаж поможет вам почувствовать себя расслабленным и здоровым. Услуга здесь высоко ценится иностранными туристами, хотя пространство не роскошное. Персонал дружелюбный, и вы должны попробовать педикюр, маникюр и педикюр здесь.
Where Do You Want To Go To Massage In Phu Quoc?
Phu Quoc besides hotels and resorts, the spa is also quite popular with many tourists. Want to find a massage place in Phu Quoc? Here is a top spa in pearl island voted by travelers around the world.
Phu Quoc pearl island is a resort paradise. So the fact that many people come here to rest, relax and relieve stress is obvious. Many hotels and resorts offer professional and classy spas on the largest island in Vietnam. There are also several spa salons near the center that are affordable and easy to find. If you are looking for a massage in Phu Quoc, you can visit the address below.
I also said always this is a healthy massage in Phu Quoc
1.Nail & Spa 68
Address: 3/1 Group 4 Cau Ba Phong Bridge, Cua Lap, Tran Hung Dao, Duong To Commune, Phu Quoc.
This is a popular, simple and small spa located on the famous Tran Hung Dao street. As one of the spas that offers massage, health care and beauty services is highly appreciated by many travelers. You can also do a manicure here. Friendly, professional, affordable staff. Massage here is foreign tourists better assess both in Da Nang and Hoi An. You should come here in groups and try Thai massage.
Is a spa facilities popular and lovely. 90 minutes massage here will make you feel relaxed and healthy. The service here is greatly appreciated by foreign tourists, although the space is not luxurious. The staff are friendly and you should try pedicure, manicuring and pedicure here.